originates from a team of researchers with long-standing experience in the scientific sector, and becomes a business on the Italian market in 2016.

The social responsibility of food production chains,
in particular zootechnical
is Ozolea's mission.
OUR GOALS
antibiotic resistance reduction;

improvement in training options and financial conditions of farms, to empower farmers to make more sustainable choices;

health and welfare improvement of the animals involved in food production chains;

a sustainable improvement of productivity and food waste reduction with consequent reduction of environmental impact (less resources used and less greenhouse gas generated per liter of milk produced, safeguarding animals welfare);

a new sense of responsibility of the production chain.
Ozolea represents the new frontier towards a drug free farm!
Ozolea's commitment for a naturally more productive and sustainable farm!
The main goal is to improve the productivity of dairy farms and reduce their environmental impact, through a drastic reduction of the excessive and inappropriate use of antibiotics in diary farms, a trend that in the last decades has caused considerable problems both to people and animals.
Our mission is to reduce antibiotic resistance in dairy farms, using new herd management protocols, for a zootechnical discipline focused on final consumer's food safety and animal health and welfare.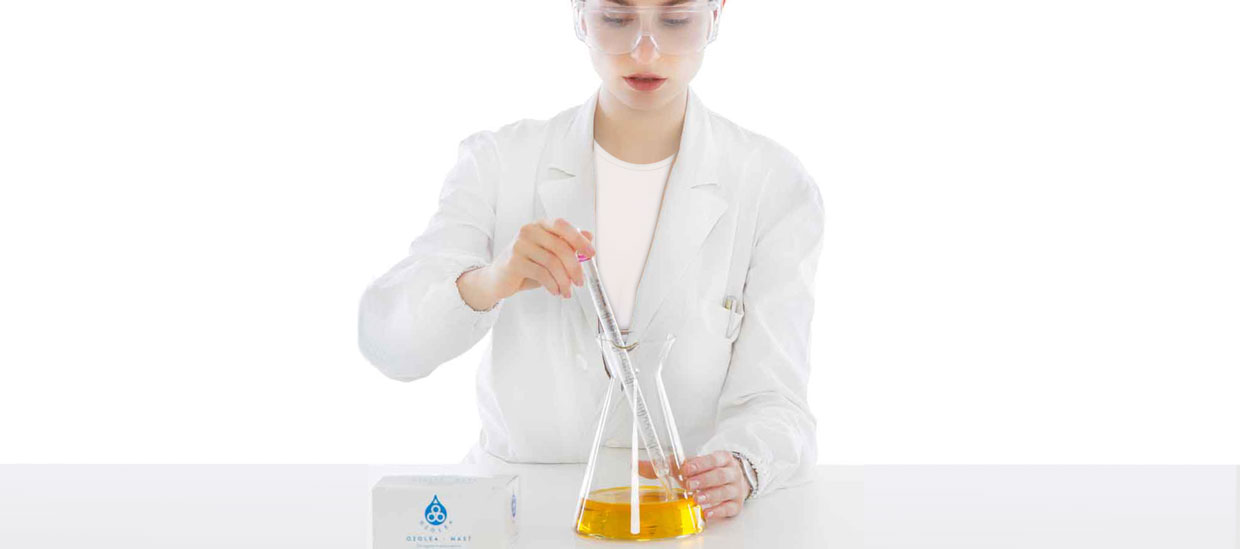 Scientific research is our passion.
That same passion that leads a farmer to put his animals needs in front of his, that sometimes make him forget the last time he took a day off, that keeps him awake at night in search of that pivotal idea.
We committed the last fifteen years of our lives to this research, trying to be faithful to it and keeping in mind those genuine values that we absorbed in our childhood, in our families farms.
Our hearts, bonded to Mother Earth, and our minds, fascinated by the mystery of discovery and invention, joined in the research of an efficient alternative to veterinary pharmaceutical chemistry.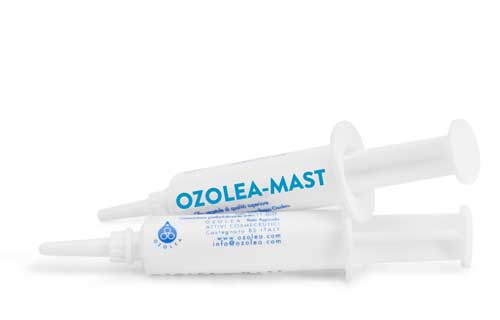 Ozolea technology, which has been developed during fifteen years of research, allowed us to use the ozone activity to bio-engineer the fat acid chains of the finest and selected corn germ oil, stabilizing it until the time of use, to guarantee the desired filming effect.
OZOLEA bio-engineered oil originates from the simplicity of an agricultural product in association with the most advanced technology and regenerative practice.
Today this synergy is available to the farm, for a greater welfare of the animal, higher profits for the farmer, an increasingly higher quality of the food product.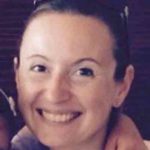 CHIARA TURELLI, Engineer
Ozolea President and founder, CEO and Scientific Area
Sustainability and values are my fuel: since my early years I learned from Galileo that "the way to lift your eyes is to look into the great book of nature". I observe, respect and copy, interpreting the present social needs and placing the human being at the core of my choices. My field is project management and goal orientation, and goals must be as sustainable as the path to reach them. I have a passion to search for solutions instead of finding culprits: technological innovation allows us to overcome and transform mistakes of the past and improper trends in opportunities that respect the human being, the animal and the environment. I enjoy searching for the best way to reach my goals using resources mindfully.
From engineering I moved to wide social transformations because I like the change, I like speed and I like the redemption of the weak: I believe in a fair and respectful society. I am sure I am not the only one!
I put in Ozolea the strategic approach, the crosswise vision of medical theory and the systemic and synergic interpretation of the needs of each chain production player.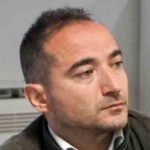 ANDREA BIGNOTTI, DVM
Ph.D in Veternitary Clinical Science
I'm an enthusiast of regenerative and reproductive medicine frontiers. My values originate from my lands: I believe in a sustainable zootechnical discipline, that fairly rewards the farmer for his effort. I am passionate about food products safety and a quality food enthusiast: I love traditional foods prepared with true culture and health oriented.
Everyday in Ozolea I assist farmers, helping them to build a "custom made" path aimed to the reduction of antibiotic resistance in their farms and in the food production chain. Antibiotics saved people in extremely serious situations and I believe that its rediscovered effectiveness, following the reduction of the antibiotic resistance phenomenon, can only benefit the mankind.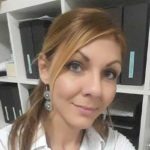 Graduated in Architecture
I started with the search of architectural beauty and now I devote my work to the search of a better future for everyone. From Ozolea's main office, I support the network businesses, get in touch with the production chain players (farmers, dairy industries and stores) to spread sustainable and safe standards. I believe in waste reduction, in a scientific medical advancement focused on the human being and on the improvement of animal welfare conditions.
SafeMilk Protocols:
a safe and sustainable choice




Start now!
Request information to our customer service department
or find a retailer close to you
O Z O L E A
For you,
for animals,
for the environment.