By reducing the use of unnecessary antibiotics
you'll help improve the productivity of your cows, ship more milk
and contribute to the global fight to lower antimicrobial resistance

Intervene EARLY with a natural product that allows you
to keep selling or processing your milk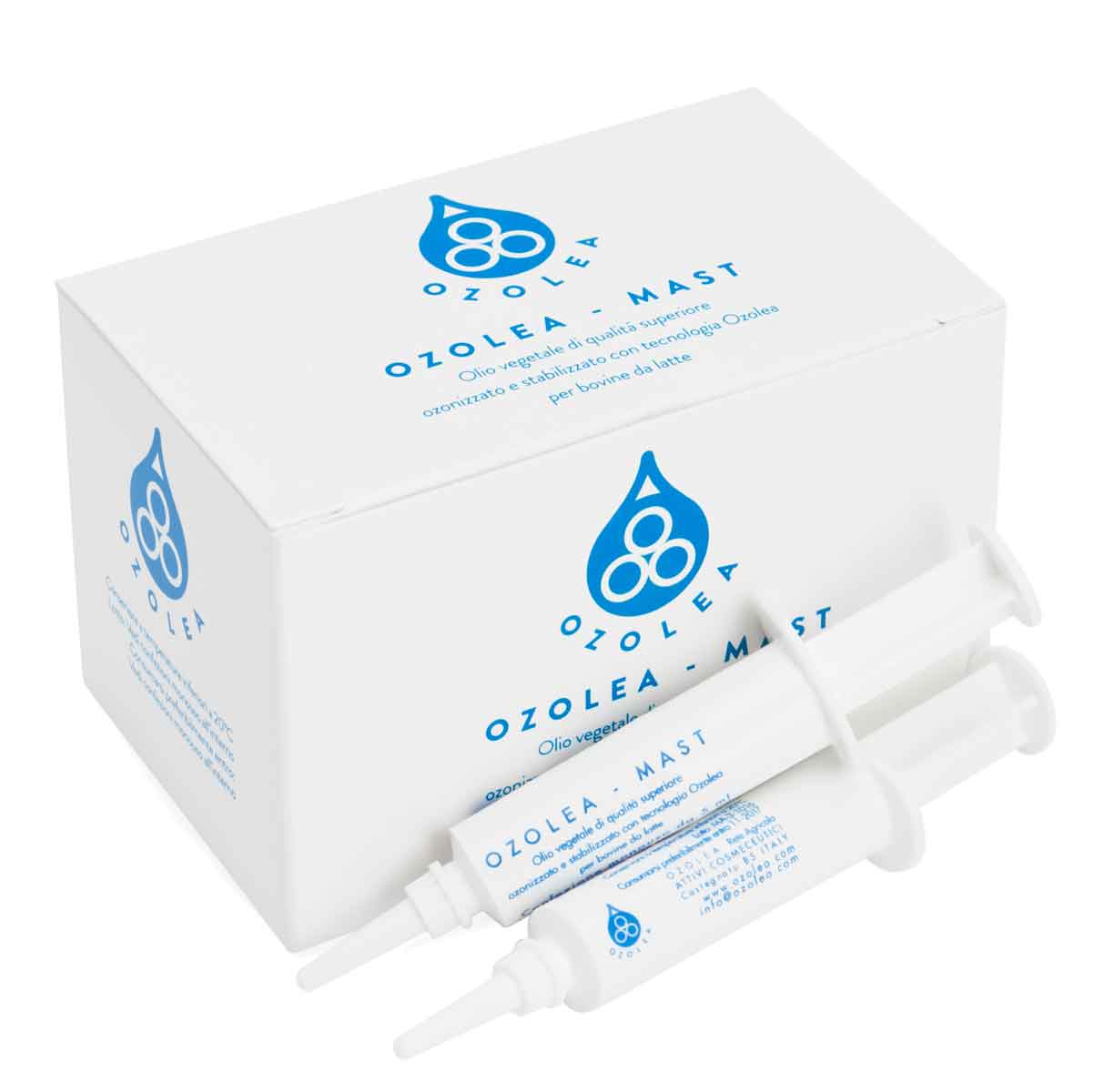 YOUR NEW
NO-WITHDRAWAL ALLY
IN LACTATION AND AT DRY-OFF
OZOLEA-MAST is a non-drug veterinary device for intra-mammary use in dairy cows that helps dairy farmers continue shipping the milk and reduce the use of antibiotics, both for lactating cows and at dry-off.
Reducing
 antibiotics in dairy cows:
Let's deepen the hot topic with these articles!
Strengthening consumer demand,
with no additional effort for the dairy farmer
How OZOLEA-MAST positively influences the farmer profitability, 
dairy processing, consumer confidence 
and the future of the dairy chain
…from the dairy farmer 
point
 of view:
…and from the dairy processor 
poi
nt
 of view:
Animal devices: the ultimate concept
for udder tissue protection
How FDA regulates animal devices
The definition of animal device provided by the FDA states that a device "does not achieve its primary intended purposes through chemical action within or on the body of man or other animals, and … is not dependent upon being metabolized for the achievement of its primary intended purposes."
Moreover, "Pre-market Approval is Not Required": in fact, CBP and FDA officers already cleared several times OZOLEA-MAST during import procedures in the U.S.
Why OZOLEA-MAST is classified as animal device?
OZOLEA-MAST does not contain nor rely on active substances. Moreover, it is neither absorbed nor metabolized. All this makes it an animal device and, as such, it does not require Pre-market Approval in the US. 
What to do when in doubt?
Contact us at (800) 918-0902 or write at americas@ozolea.it and let us talk to the person who is instilling the doubt. We are researchers and dairy farmers: we know that after decades of use of chemical compounds it is not easy to understand this new concept but we are ready to explain it, for the good of the entire milk chain.
What OZOLEA dairy farmers say…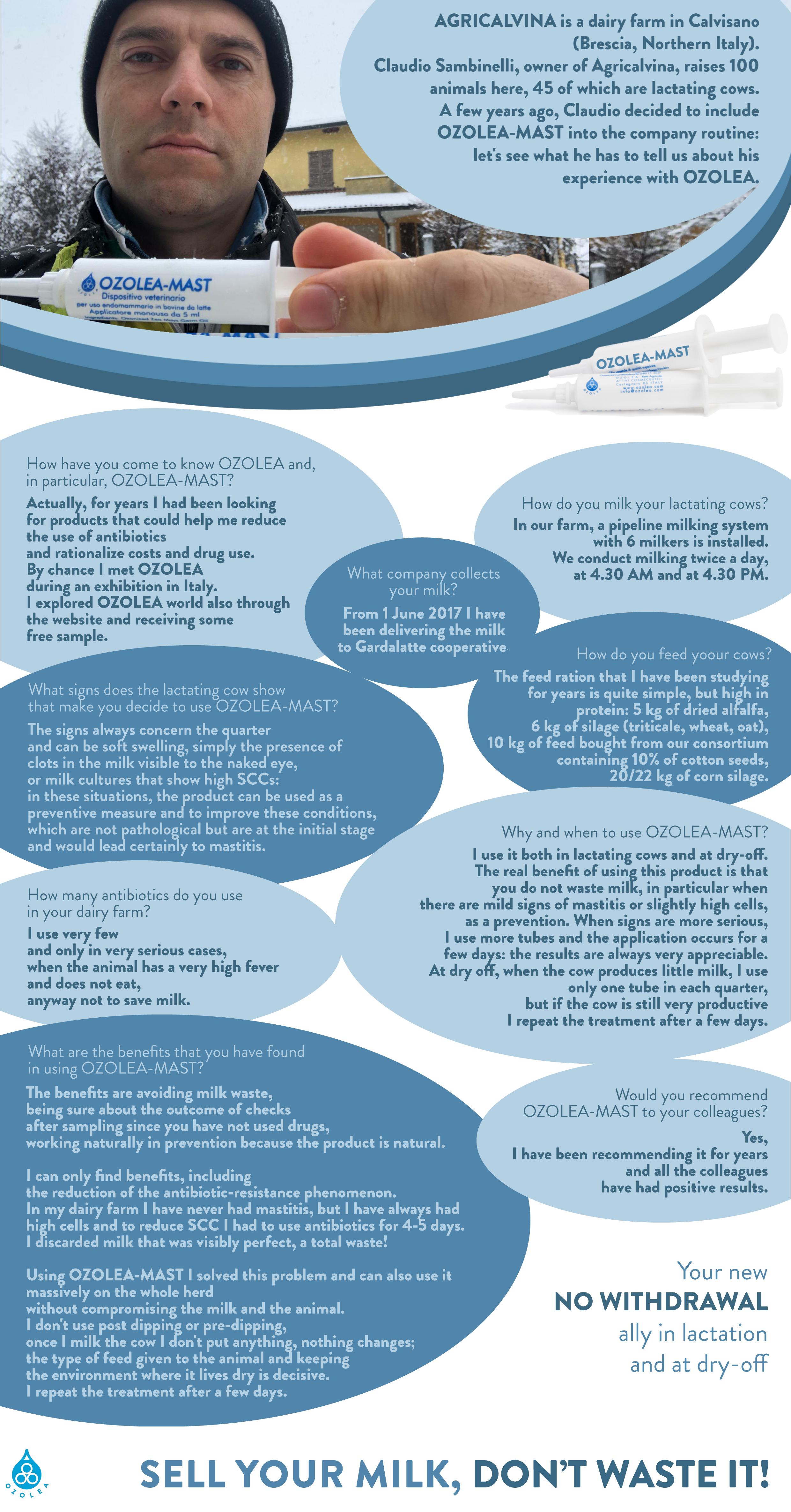 O Z O L E A
For you,
for animals,
for the environment.